remove_red_eye

5119 views
Summer is the time of year when we all want to be perfect and it is normal, since it is when we wear the least clothes, when we show off figure on the beach or in the pool and when we do more social life thanks to long days and pleasant nights. For this reason, it is also when we look for more formulas to lose weight and lose the extra pounds.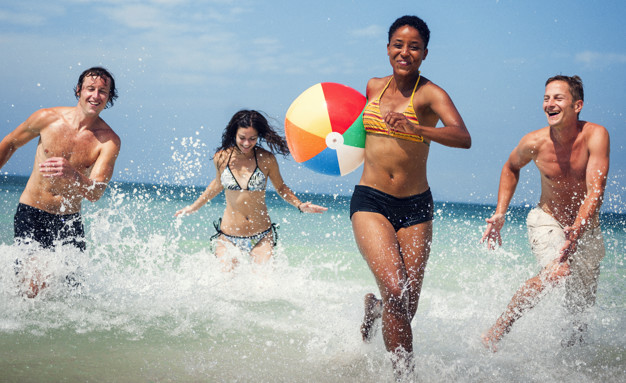 The hardest part of losing weight is keeping it off. Fighting overweight can cause large fluctuations in a person's body weight, often generating the so-called "yo-yo" effect. Likewise, the current evidence on the potentially harmful effects of these changes is conflicting.
Losing weight is easy if you know how and Q77 + has the answer. In this article we suggest the 3 best products to lose weight and get that body you want so much for this summer.
This Q77 + product is designed to help you reduce weight by preventing the starches you eat from entering your bloodstream. This makes the body control the appetite and can use the fat stores, generating a feeling of satiety. To get the most out of this product, it is important to combine it with an exercise routine and a balanced diet. Its powerful formula is based on a series of active ingredients such as:
- FABENOL® MAX: prevents complex carbohydrates from breaking down into simple sugars.
- Zinc, chromium and copper: they help the metabolism of carbohydrates, the nervous system and the control of blood glucose, to achieve that feeling of satiety.
- Cinnamon and Green Tea Extracts - Help block carbohydrates, burn fat, and control blood sugar.
- Folic Acid: Helps absorb nutrients and vitamins more quickly to increase metabolism and reduce appetite.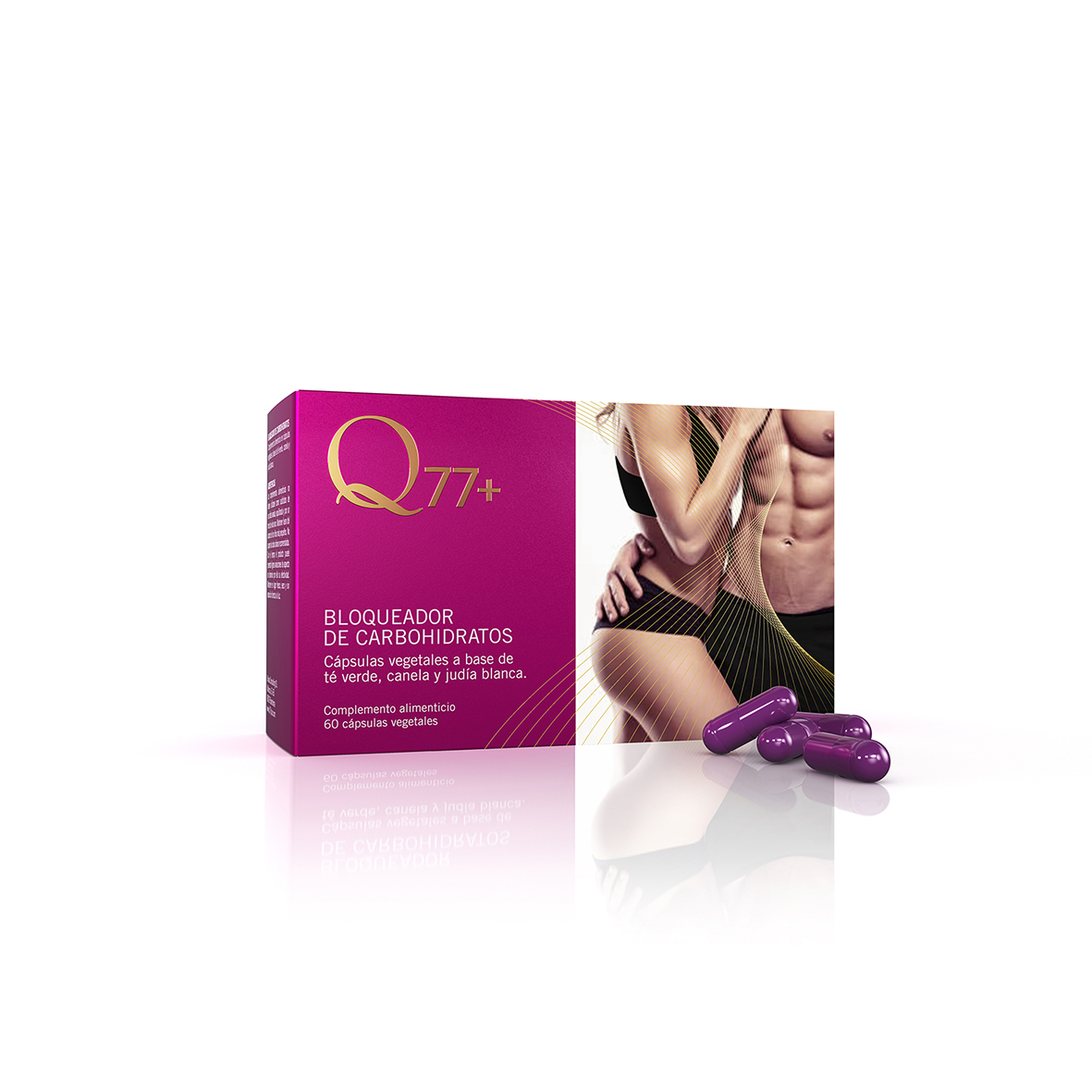 The CARBOHYDRATE BLOCKER of Q77 + prevents our body from synthesizing all the carbohydrates that we ingest through food. In this way, the hydrates are eliminated through the feces, preventing them from entering the bloodstream and allowing the body to burn them for energy. Thus, by not receiving enough carbohydrates, our body is supplied with fat reserves, from which it tries to obtain the necessary energy to be able to cope with daily activities. This mechanism of action manages to eliminate excess fat in the body. The carbohydrate blocker is very convenient to help you control weight, since its action is direct and very effective.
They are coffee capsules compatible with the Nespresso machine that help regulate blood glucose, reduce fat production, and allow constant weight loss. Q77 + REDUCING COFFEE helps us wake up, increases concentration, is a formidable diuretic and activates metabolism allowing us to control our weight daily in a simple and comfortable way. Some benefits that our product offers you are:
- Feeling full. Q77 + REDUCING COFFEE contains phenolic compounds, which send signals that reach the brain and give the sensation of satiety and lack of appetite.
- Accelerates metabolism, chlorogenic acid increases the body's metabolism and prevents the liver from releasing more glucose into the bloodstream. If there is a lack of glucose in the bloodstream, the body will burn fat cells before releasing its stored glucose in the liver for energy. So, by transforming fats into energy, it favors the acceleration of weight loss.
- It increases lipolytic activity, that is, the ability of our body to regulate the fats that are stored between body tissues and thus prevent the accumulation of fat.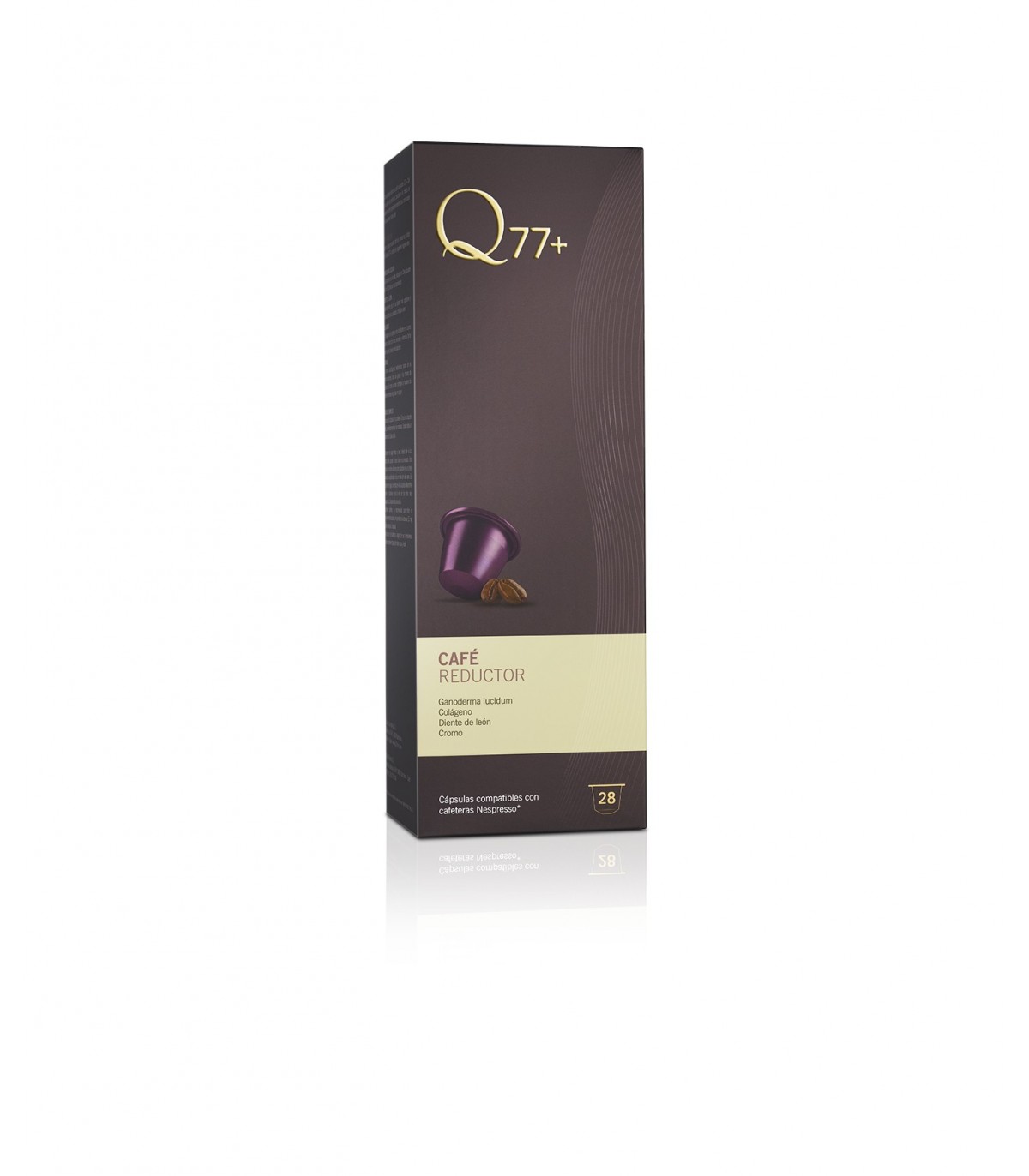 Q77 + REDUCING COFFEE is a nutritional supplement composed of collagen, dandelion and chromium that, combined with each other, help you control your weight on a daily basis. Enjoy the daily pleasure of your coffee by controlling your weight.
Q77 + FAT BURNING TABLETS are the product of the synergistic fusion of a set of active ingredients that act to accelerate metabolism and improve fat oxidation. Thanks to their stimulating effect, they achieve the effective elimination of fat, provide energy and help control appetite. To get the most out of this product, it is important to combine it with an exercise routine and a balanced diet. It is based on the following active ingredients that promote fat burning:
- L-carnitine: helps transport long-chain fatty acids to the mitochondrial membrane in order for them to be converted into energy inside cells.
- Garcinia cambogia: generates a feeling of satiety and loss of appetite that helps both to follow a low-calorie diet, and to control weight after finishing it.
- Bitter orange guarana, green tea, artichoke and undaria pinnatifidia extracts: they generate a synergy that helps increase metabolism and increase caloric expenditure to gradually eliminate the fats that accumulate in the body.
- Vitamins C and B6: they manage to regulate the synthesis of the thyroid gland to maintain accelerated metabolism, they facilitate the body to burn and oxidize lipids.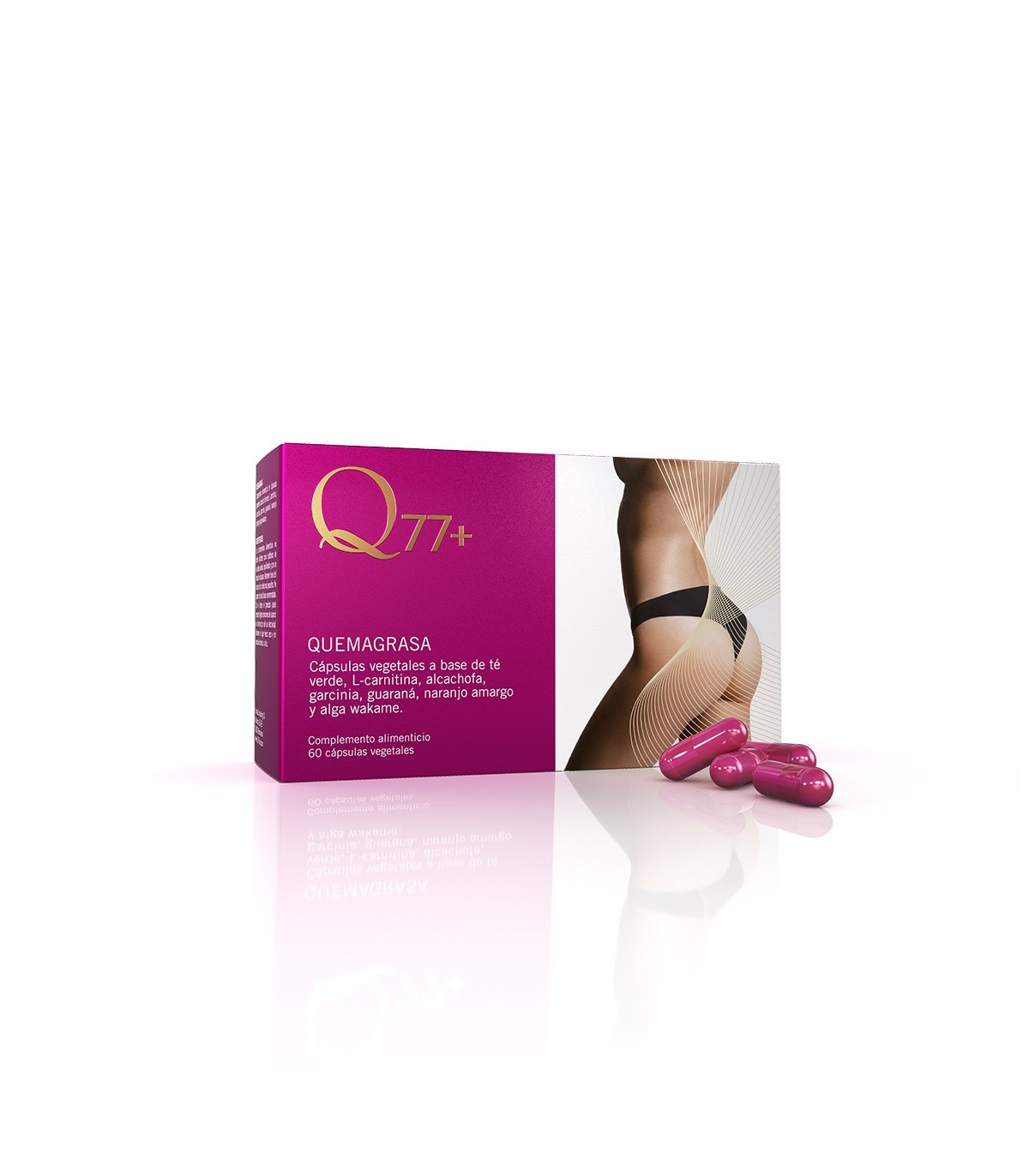 Q77 +  FAT BURNING TABLETS tablets exert their functions through various mechanisms of action. On the one hand, they raise the metabolism so that the body works on the elimination of fats by itself. On the other hand, they achieve that fatty acids are released and that the fat is transformed into feces more effectively and, finally, they manipulate the enzymes that control the processes of absorption and loss of fat. Q77 +  FAT BURNING TABLETS provide the body with the power to accelerate and stimulate fat metabolism more efficiently.
These three Q77 + products are the answer if your goal is to lose weight and lose weight this summer. Do not hesitate to trust Q77 + and show off your body without prejudice. And remember ... At Q77 + every month we carry out raffles and exclusive offers on our Social Networks! So follow us on Instagram or Facebook and enjoy our promotions.