remove_red_eye

11210 views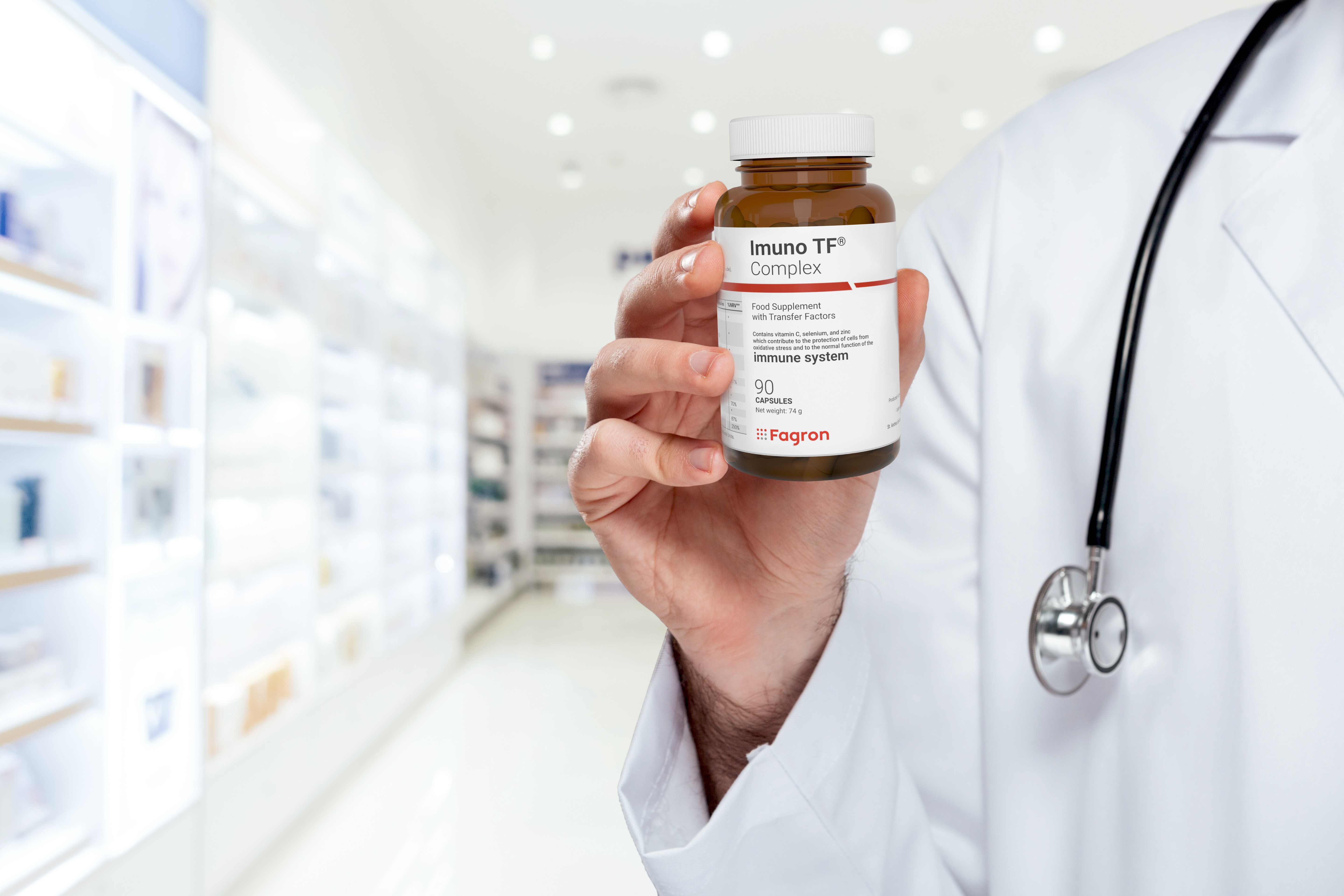 HOW A VIRUS LIKE COVID AFFECTS THE IMMUNE SYSTEM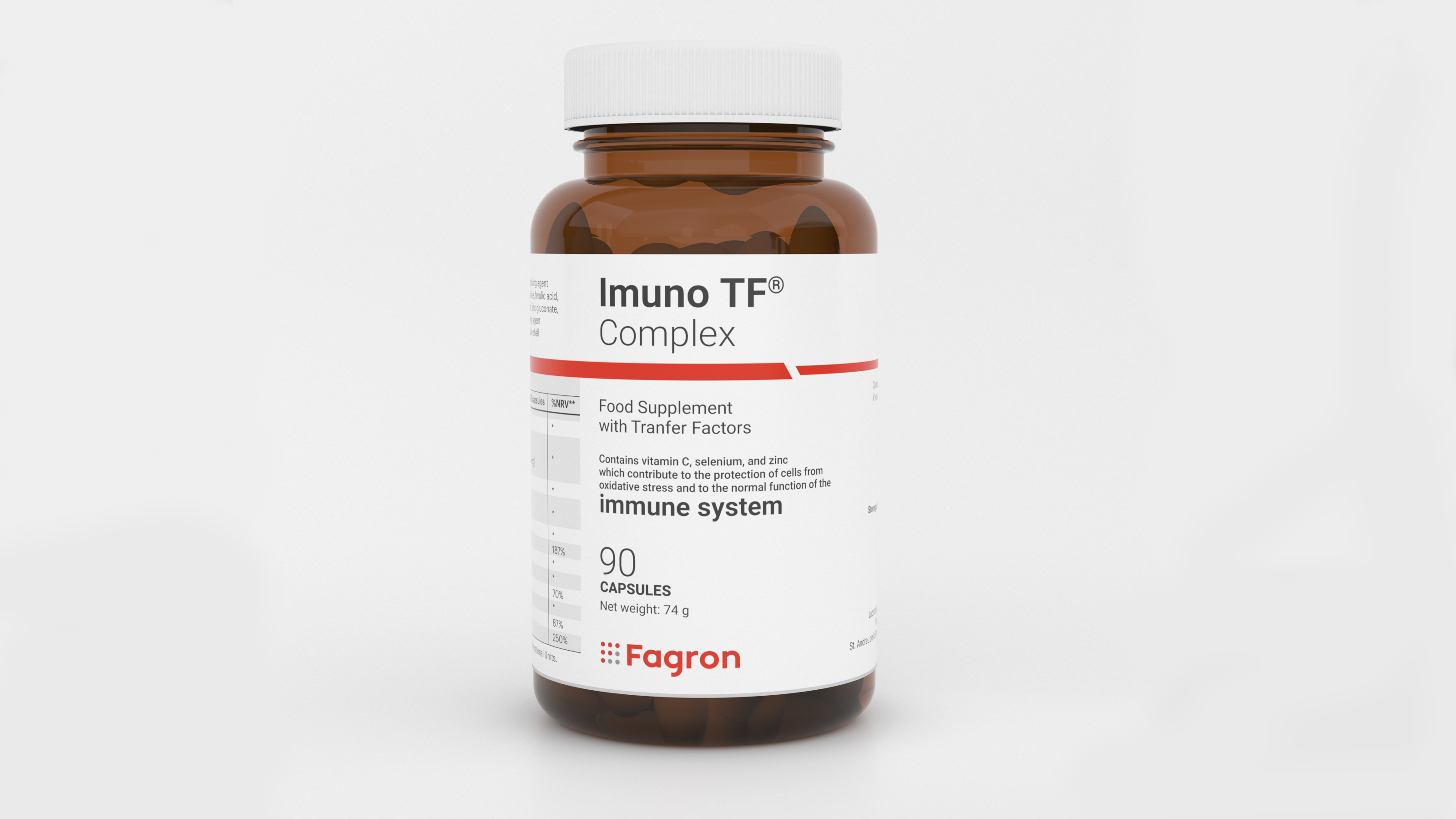 The Severe Acute Respiratory Syndrome (SARS-CoV-2) or more commonly known as COVID-19, was initially identified in Wuhan (China), spreading very quickly to the rest of the world.
The scientific community is making great efforts worldwide to identify the mechanisms of action of the virus, which make it possible to understand the predisposition of severe cases and to find possible increasingly effective treatment options. The focus of research on therapeutic agents is antiviral drugs, vaccines and other adjuvant agents with the capacity to alleviate symptoms or promote the healing process.
In relation to this last objective, scientists have focused their research on detailing, classifying and evaluating a wide list of essential nutrients, plant extracts, phytochemicals and other nutraceuticals that can act at 2 levels:
1.- Prevent / hinder the entry of the virus into cells
2.- Reduce the replication rate of the virus, reducing its infective level and therefore the effects generated by the virus infection in the body
The use of nutraceuticals in prophylaxis processes (a set of measures taken to protect or preserve oneself from diseases) is mainly aimed at improving the immune system, which is important against infectious diseases, in general, and against SARS -CoV-2, in particular, especially for population subgroups with higher risk (older people) or high exposure (health personnel, teachers, shop employees)
A lowering of the defenses is, at least, partially responsible for the increase in morbidity and mortality derived from infectious agents, including SARS-CoV-2.
Dietary supplements with specific nutrients capable of improving immune defenses have become increasingly important today as it has been shown that the nutritional pattern can influence the immunity of the patient.
Based on an extensive study on the infection pathways of SARS-CoV-2 and the metabolic pathways involved in the different phases of the disease, a multidisciplinary research team from Fagron has identified a battery of agents that can perform an important role in relation to prevention and / or as an adjunctive treatment to those used to alleviate the symptoms associated with COVID-19 (allowing the correct regulation and balance of the immune system).
This carefully selected set of nutraceuticals, vitamins, minerals have been formulated to create the ImunoTF-Complex product, which has been designed as a co-adjuvant in:
·         Regulation of the immune system
·       Preventing the entry of the virus into cells
·         The decrease in the replication rate of the virus
·         Control of hyperinflammation
·         Reduction of oxidative stress
·         Increased endothelial barrier protection (anti-thrombotic protection)
HOW IMUNO TF-REGULATES THE IMMUNE SYSTEM
Imuno TF® Complex is a natural treatment with moisturizing and emollient ingredients that is used as a preventive system to regulate the immune system. It is supported by scientific data showing that it helps eliminate the genetic viral load of SARS-CoV-2.
Imuno TF® Complex has been specially developed for our "new normal life": it helps our immune system to protect our body from diseases. Regulates and balances our immune system protecting cells from oxidative stress.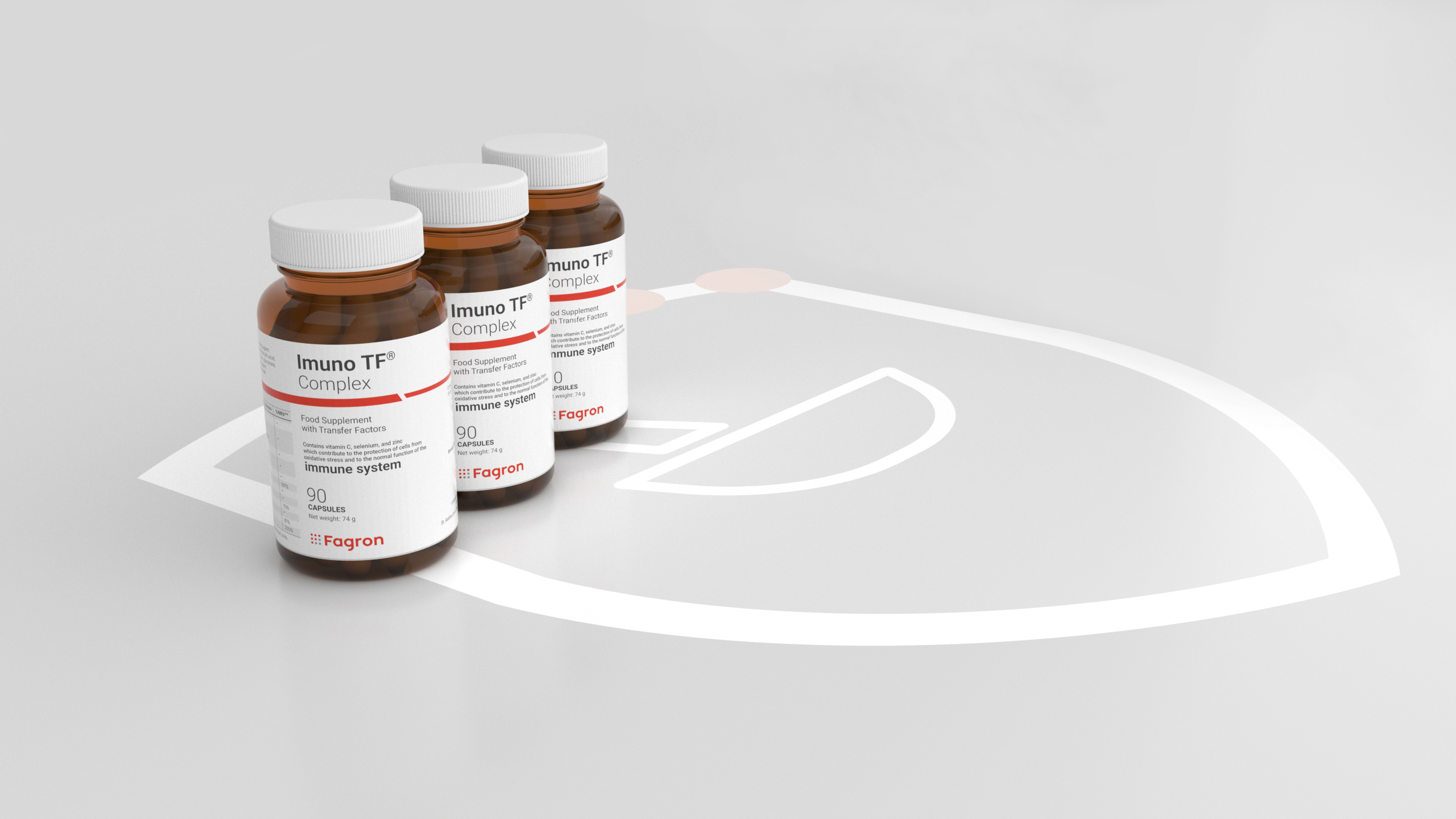 Because it is better?
Until now, products aimed at protecting the immune system did so as a whole, with a strong immune response, but this type of supplement can trigger very dangerous adverse effects, such as hyper-inflammatory reactions or autoimmune diseases.
Our Imuno TF® Complex regulates the immune system and several recent studies show that it can increase Th1 responses and decrease Th2, providing an adequate balance for immune responses and eliminating the burden of the SARS-CoV-2 virus, among other diseases.
Compounds contained in Imuno-TF complex:
The set of nutraceuticals, vitamins, minerals of the IMUNO-TF Complex are classified according to their main activity.
·        Regulation of the immune system:
o   Spirulina, Vitamin D3 and Vitamin C modulate circulating lymphocytes and influence antibody levels.
o   Spirulina and Zinc increase the production and development rate of the cells involved in non-specific immunity.
o   SiliciuMax® (highly bioavailable Silicon) and Vitamin C, improves the functioning of the tissue barrier as part of innate immunity.
·         Preventing the entry of the virus into cells:
   o   N-acetylcysteine, Resveratrol have shown an inhibitory effect on DP-P4R, as well as the ability to block the association of the ACE2 gene at the molecular level (the main route of entry of the virus into the body, thus reducing the entry of the virus into cells.
·      The decrease in the replication rate of the virus:
o   Zinc is a crucial element for the proper development and functioning of cells involved in non-specific immunity, such as neutrophils and NK cells; consequently, it is recommended to maintain adequate zinc levels to ensure effective immune function. Resveratrol can act synergistically with Zinc, increasing the entry of zinc into the cell .
o   Acetylcysteine-N, Selenium, and Glucosamine help prevent and control RNA virus infections by amplifying antiviral signaling functions.
·         Control of hyperinflammation:
o   Vitamin D3 is involved in the regulation (inhibition) of the proliferation and differentiation of B cells (considered key factors in inflammation, due to their ability to secrete inflammatory cytokines), and the reduction of interleukins 6.
o   Resveratrol and Ferulic Acid inhibit the TLR4 signaling pathway providing protection against tissue damage (including the lungs) produced by an exacerbated inflammatory response
o   ImunoTF® stimulates the release of IL-10 (anti-inflammatory interleukin), inhibiting Th2 cells, participating in the prevention of hyperimmune response and hyperinflammatory condition caused by COVID-19
o   Resveratrol can inhibit the production of inflammation factors by activating Sirtuin 1 (Sirt1).
·         Reducing oxidative stress:
o   Ferulic Acid and Resveratrol induce several peroxidase enzymes (enzymes that neutralize hydrogen peroxide, a reactive oxygen species (powerful cellular oxidant).
o   Selenium is an essential cofactor of certain peroxidases.
o   Vitamin C, Spirulina and Miodesin® could also contribute to reducing oxidative stress, since they are neutrals with antioxidant properties.
·         Increased endothelial barrier protection (cardiovascular protection):
o   Resveratrol due to the reduction of the activation of markers related to thrombosis by H2 02 through Sirtuin signaling.
o   Ferulic acid has an antithrombotic effect, regulating the coagulatory function of the blood in two ways: inhibiting platelet aggregation and protecting endotheliocytes.
o   Resveratrol, Vitamin D3, silicon (SiliciuMax®), Vitamin C and astaxanthin (from Miodesin®) to improve endothelial health.
o   Resveratrol attenuates endothelial inflammation by protecting cells against stressful conditions.
o  Vitamin D3 protects the endothelium from damage caused by oxygen peroxide (H2O2)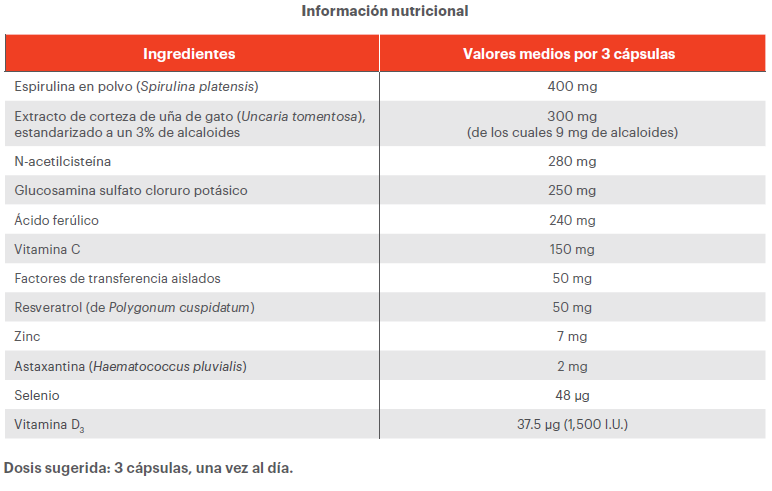 Proven results
First it was at Fuenlabrada, then Atleti footballers like Correa, paddle tennis players like Belasteguin or Lima, actresses like Rossy de Palma, presenters like Mabel Lozano ... many professionals from our country who have followed Fagron's treatment with ImunoTF to fight symptoms of covid-19 with spectacular results
The presenter and actress and film director Mabel Lozano has explained through her social networks that she is following the same regulatory treatment of the immune system that helped Fuenlabrada to fight the covid-19 after 28 of its footballers were infected or the one that Other First Division footballers or the padel champion Pablo Lima followed. Lozano explains that this treatment, recommended by her doctor, is helping her to stay protected from any virus since it is a personalized formula with Fagron's ImmunoTF® as a base.
And remember ... At Q77 + every month we carry out raffles and exclusive offers on our Social Networks! So follow us on Instagram or Facebook and enjoy our promotions.