Enjoy a luxury treatment with GOLD cream!Moisturizing, nourishing and anti-aging cream.250 ml Give a touch of glamor and sophistication to your skin, giving it the glow it deserves. Enjoy a luxury treatment with the...
Q77 + GOLD BOOSTER MASK has an immediate result against wrinkles and fine lines. With its magnificent mixture of silica, 24K gold particles and Vitamins A and E, it achieves an instant lifting effect and fills...
Get rid of the imperfections of your face with the Q77 + GOLD PEEL OFF FIRMING MASK. Its extraordinary formula brings together the necessary assets to firm your skin, detach dead cells and reduce wrinkles and...
¿CONOCES LOS BENEFICIOS DE LA GAMA ORO PARA TU PIEL?
GOLD REGENERATOR CREAM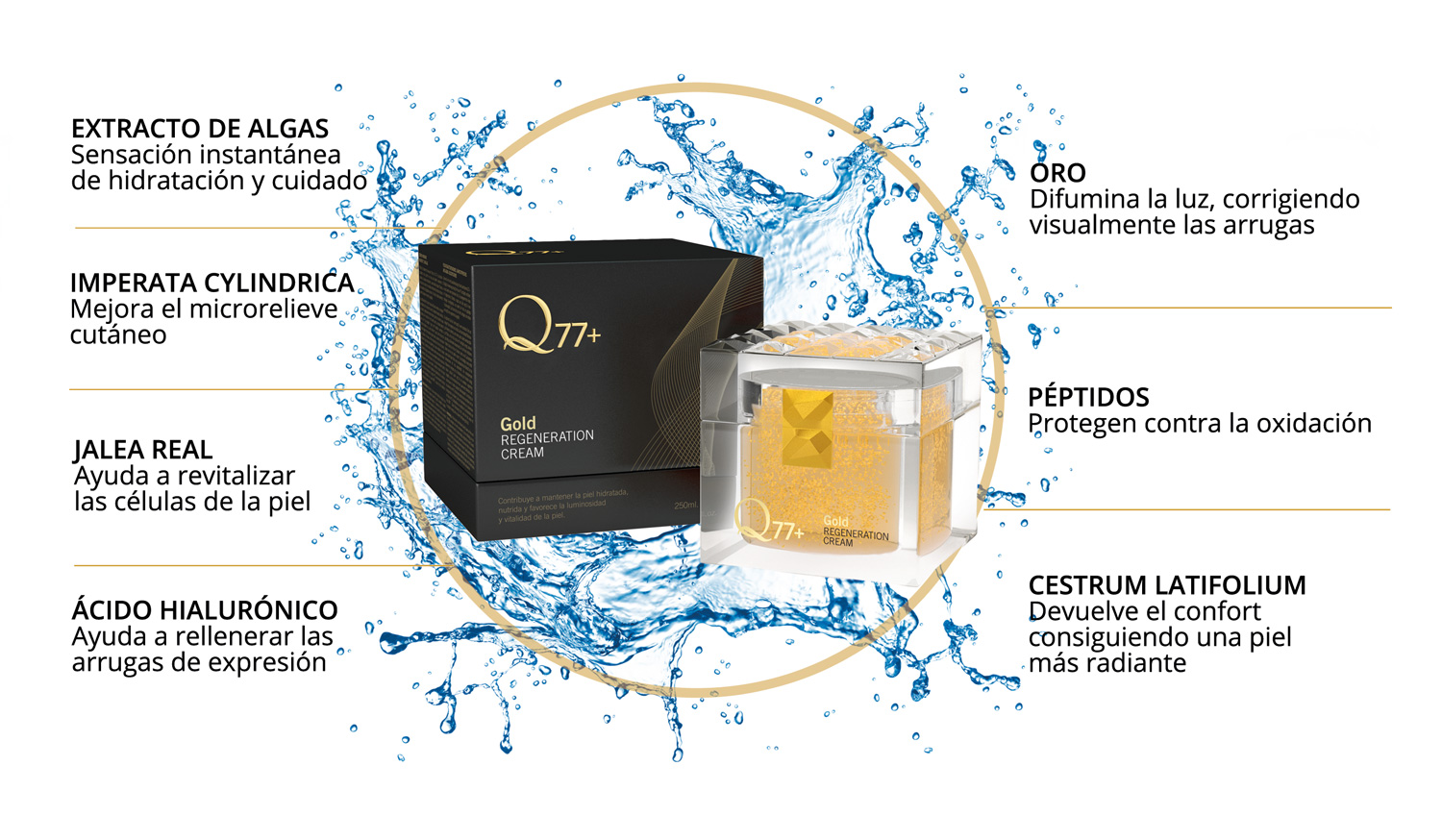 GOLD BOOSTER MASK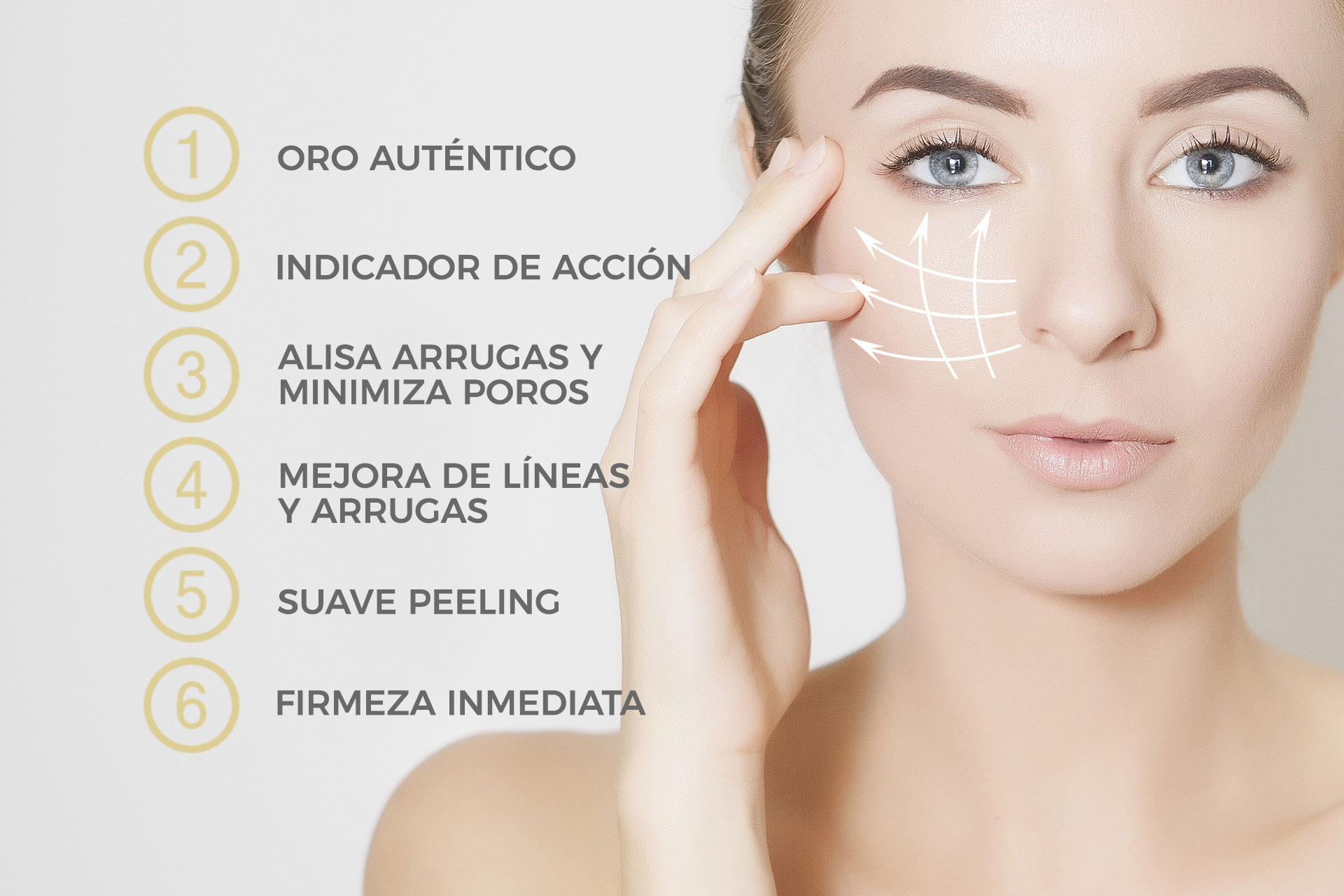 GOLD PEEL OFF MASK